PDF Preview: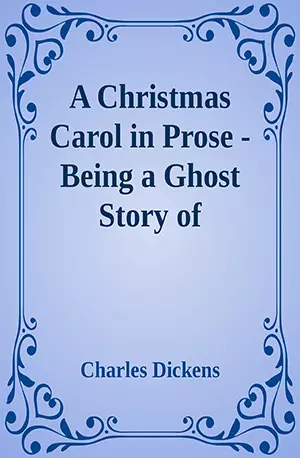 PDF Title

:

A Christmas Carol in Prose
Total Page

:

105 Pages
Author

:

Charles Dickens
PDF Size

:

1.2 MB
Language

:

English
PDF Link

:

Available
Summary
Here on this page, we have provided the latest download link for A Christmas Carol in Prose PDF. Please feel free to download it on your computer/mobile. For further reference, you can go to IndianPDF
A Christmas Carol in Prose – Book
AWAKING in the middle of a prodigiously tough snore, and sitting up in bed to get his thoughts together, Scrooge had no occasion to be told that the bell was again upon the stroke of One. He felt that he was restored to consciousness in the right nick of time, for the especial purpose of holding a conference with the second messenger despatched to him through Jacob Marley's intervention.

But finding that he turned uncomfortably cold when he began to wonder which of his curtains this new specter would drawback, he put them every one aside with his own hands; and lying down again, established a sharp look-out all round the bed. For he wished to challenge the Spirit on the moment of its appearance, and did not wish to be taken by surprise, and made nervously.