PDF Preview: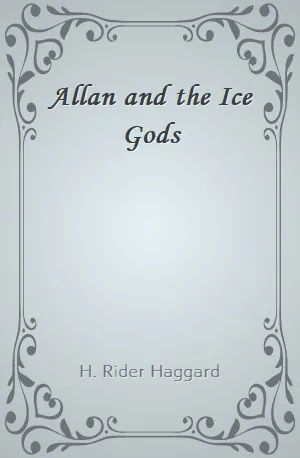 PDF Title

:

Allan and the Ice Gods
Total Page

:

253 Pages
Author

:

H. Rider Haggard
PDF Size

:

1,904 KB
Language

:

English
ISBN

:

9781587157080
PDF Link

:

Available
Summary
Here on this page, we have provided the latest download link for Allan and the Ice Gods PDF. Please feel free to download it on your computer/mobile.
Allan and the Ice Gods – Book
"There, last evening at the sundown, suddenly I saw a great number of boats coming from the north and rounding the point of rock as though they were following the shore line. They were big boats, each of them holding many men, hideous-looking and hairy men. They caught sight of me and yelled at me with harsh voices in a talk I did not understand.