PDF Preview: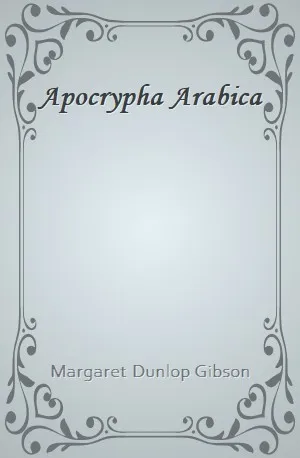 PDF Title

:

Apocrypha Arabica
Total Page

:

60 Pages
Author

:

Margaret Dunlop Gibson
PDF Size

:

583 KB
Language

:

English
ISBN

:

978-1147465099
PDF Link

:

Available
Summary
Here on this page, we have provided the latest download link for Apocrypha Arabica PDF. Please feel free to download it on your computer/mobile.
Apocrypha Arabica – Book
When Jacob had reached sixty-nine years, Reuben was born to him, then followed him his brethren whom God brought out of the loins of Jacob; these were Simeon and Levi, Judah the ancestor of Mary, Issachar and Zebulun; Joseph and Benjamin the sons of the beautiful Rachel; Gad and Asher, sons of Zilpah; Dan and Naphtali, sons of Bilhah the maid of Rachel.