PDF Preview: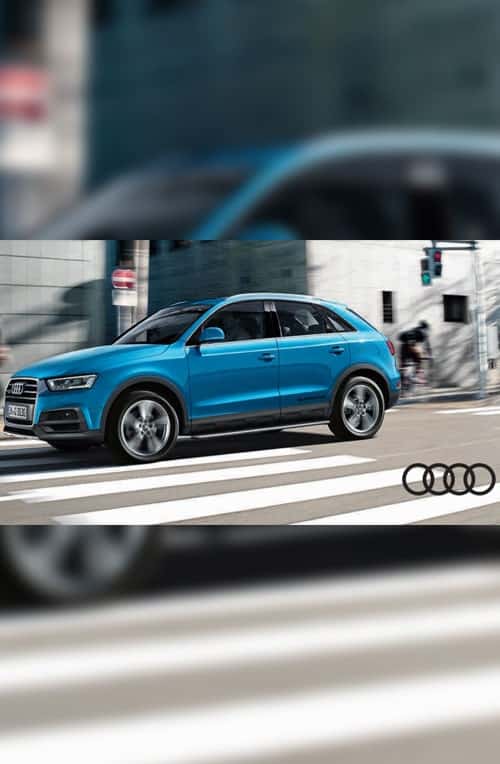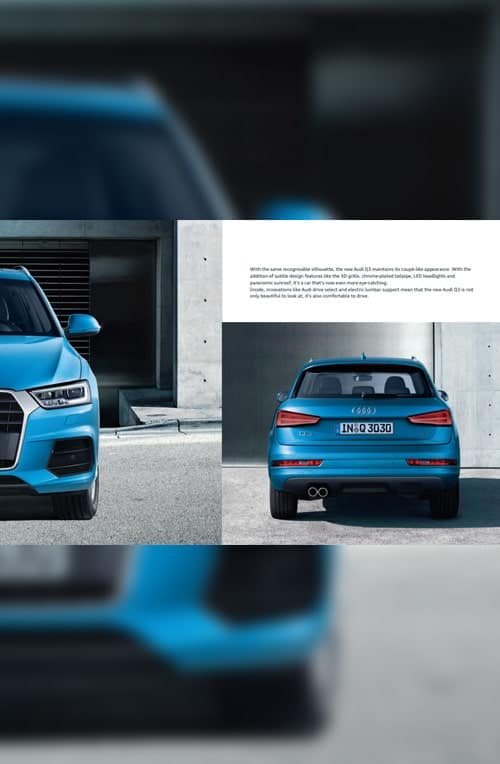 PDF Title

:

Audi Q3 Brochure
Total Page

:

43 Pages
PDF Size

:

3.2 MB
Language

:

English
Source

:

www.audi.in
PDF Link

:

Available
Summary
Here on this page, we have provided the latest download link for Audi Q3 Brochure PDF. Please feel free to download it on your computer/mobile. For further reference, you can go to www.audi.in
Audi Q3 Brochure
Compact, Stylish, and Techy. That is what suits the new Audi Q3! with a TFSI petrol engine and 1395 Displacement (cc), Audi Q3 generates 148bhp @5500 – 6000rpm which is mind-blowing.
Top speed will reach as high as 202 Kmph and the milage that you're going to receive will be nearly 17.32 ARAI (as per different online sources)
Power steering, power front and read windows with automatic climate control, and many other features make this car value for money.