PDF Preview: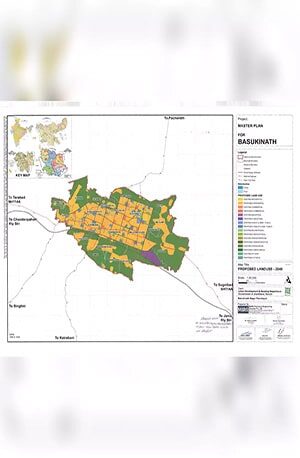 PDF Title

:

Basukinath Nagar Master Plan
Total Page

:

4 Page(s)
Year

:

2040
PDF Size

:

15.4 MB
Dimensions

:

33 × 24.56 in
Language

:

English
Source

:

udhd.jharkhand.gov.in
PDF Link

:

Available
Summary
Here on this page, we have provided the latest download link for Basukinath Nagar (2040) Master Plan PDF. Please feel free to download it on your computer/mobile. For further reference, you can go to udhd.jharkhand.gov.in
Basukinath Nagar (2040) Master Plan
As the name suggests, the Basukinath Nagar 2040 Master Plan holds up all the necessary information of the upcoming general improvements and other major implementations of mega infrastructures that are going to be executed over a number of years.
As a blueprint, it does not only act as a road map for the project but this master plan will also give an estimate about how much time it will going to take in order to complete it.
The master plan can be either a big one, with 10-20 years of range and/or act as an idea of how the small space of land will going to develop after a year.