PDF Preview: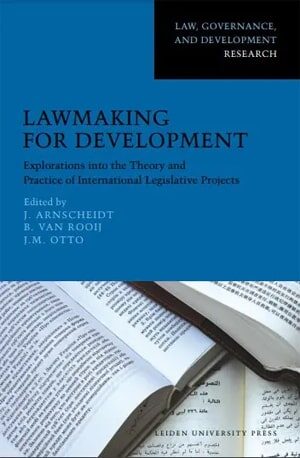 PDF Title

:

Lawmaking for Development
Total Page

:

279 Pages
Author

:

J. Arnscheidt, B Van Rooij, J.M. Otto
PDF Size

:

1,177 KB
Language

:

English
Source

:

indianpdf
PDF Link

:

Available
Summary
Here on this page, we have provided the latest download link for Lawmaking for Development PDF. Please feel free to download it on your computer/mobile. For further reference, you can go to indianpdf.
Lawmaking for Development
Before the demise of the Soviet Union the various states had identical legal systems based on a planned economy with a few national variations, and even those were mostly symbolic in nature.

After the fall of the Soviet system, those states had to adapt their legislation overnight to cope with the new political, economic and social situation. I worked, in a manner of speaking, on three different projects, each time in somewhat different settings.

First, I was consulted by the drafting committee of the Russian Federation who was working on the civil code. I collaborated with eminent legal scholars experienced in legislative drafting and possessing real insight into the problems that faced them.

In the second instance, I was consulted about the civil codes of various other successor states of the former Soviet Union, including Ukraine, Kazakhstan, Kyrgyzstan, Armenia, and Georgia. Not all these countries have legal scholars of the same caliber as do the Russians, and thus these consultations had a different character.

In the third instance, I was consulted on the Code of procedure for the Commercial Courts of the Russian Federation that came into force in 2002 as the successor to the Code of 1995 which had been insufficient to support the important changing role which the courts had to play under the new set of circumstances.