PDF Preview: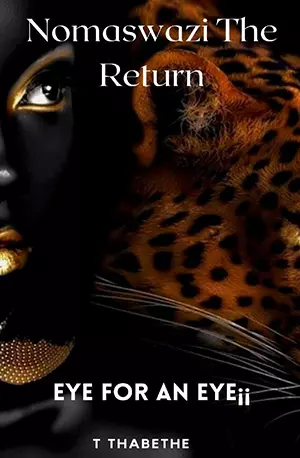 PDF Title

:

Nomaswazi The Return
Total Page

:

303 Pages
PDF Size

:

1.7 MB
Author

:

T.P Thabethe
Genre

:

African Storyline
Language

:

English
PDF Link

:

Available
Summary
Here on this page, we have provided the latest download link for Nomaswazi The Return – Eye For An Eye PDF. Please feel free to download it on your computer/mobile. For further reference, you can go to indianpdf/african.
Nomaswazi The Return – Eye For An Eye – Book
He opened his arms and squeezed me into a hug, did I mention how he always smell so heavenly; making my head go dizzy and wanting to hold onto him forever, god his hugs are the best thing after alcohol I have ever experience. My cheeks hurt so much from all the smiling I have been doing, my heart leaping out of my mouth from the overload of happiness I am feeling inside and all I wanted to do was just curl up in his arm and just lay there with him holding me, god I am sure I would sleep so soundless like a well-fed newborn.