PDF Preview: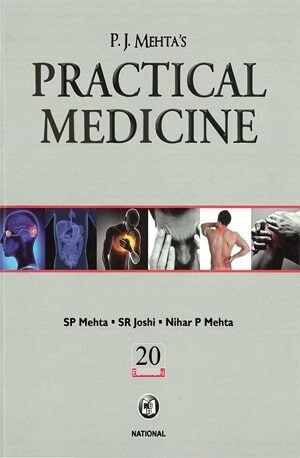 PDF Title

:

Practical Medicine
Total Page

:

630 Pages
Author

:

PJ Mehta
PDF Size

:

69.5 MB
Language

:

English
Source

:

pjmehta.com
PDF Link

:

Available
Summary
Here on this page, we have provided the latest download link for Practical Medicine by PJ Mehta PDF. Please feel free to download it on your computer/mobile. For further reference, you can go to pjmehta.com
Practical Medicine by PJ Mehta
Some small craters and those below the incisura ulnaris may be seen as small spherical opacities surrounded by a trans radiant zone.

There may be some deformity or interruption of rugal pattern nearby due to surrounding edema. The average gastric ulcer crater will be invisible radiologically after about 4 weeks. However, healing takes about 6 weeks.

A recurrent ulcer crater on a new site will probably heal with greater ease than one on the old site, where scar tissue and poor blood supply will be factors delaying healing.