PDF Preview: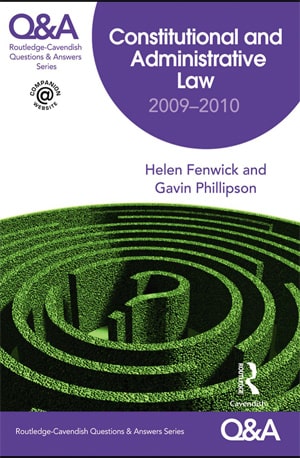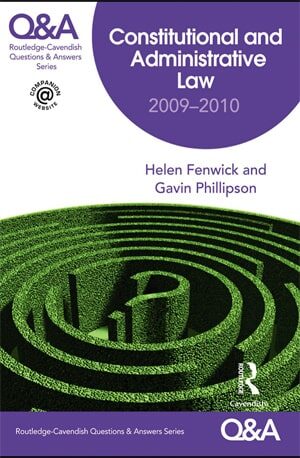 PDF Title

:

Q&A Constitutional & Administrative Law 2009-2010
Total Page

:

440 Pages
Author

:

Gavin Phillipson and Helen Fenwick
PDF Size

:

2.9 MB
Language

:

English
Source

:

indianpdf
PDF Link

:

Available
Summary
Here on this page, we have provided the latest download link for Q&A Constitutional & Administrative Law 2009-2010 PDF. Please feel free to download it on your computer/mobile. For further reference, you can go to indianpdf.
Q&A Constitutional & Administrative Law 2009-2010
The Stop and Search Code – Code A (2006) – made under the Police and Criminal Evidence Act 1984 – has provisions governing these stops and searches: s 2.24 provides that when an authorization under s 44 is given, a constable in uniform may exercise the powers only to stop and search for reasons connected with terrorism.

It should be noted that breach of this Code does not render the search unlawful (unless Code provisions are also reproduced in the relevant statute and are viewed as mandatory – see Osman v Director of Public Prosecutions (1999)).

Therefore a breach cannot give rise to any civil liability on the part of a police officer; it is conceivable, but extremely unlikely, that breach of the Code could lead to the inadmissibility in evidence of objects found during the search (Khan (Sultan) (1997)).

So the only possible remedy is a disciplinary one that provides no redress for the victim of the search: the breach could only form part of a complaint about the conduct of the officers. Thus the Code has no firm legal underpinning.