PDF Preview: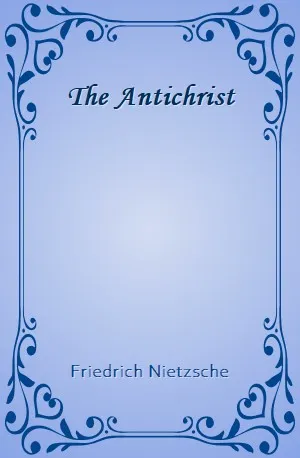 PDF Title

:

The Antichrist
Total Page

:

86 Pages
Author

:

Friedrich Nietzsche
PDF Size

:

1,107 KB
Language

:

English
ISBN

:

9783442075119
PDF Link

:

Available
Summary
Here on this page, we have provided the latest download link for The Antichrist PDF. Please feel free to download it on your computer/mobile.
The Antichrist – Book
The fact that faith, under certain circumstances, may work for blessedness, but that this blessedness produced by an idée fixe by no means makes the idea itself true, and the fact that faith actually moves no mountains, but instead raises them up where there were none before: all this is made sufficiently clear by a walk through a lunatic asylum.