PDF Preview: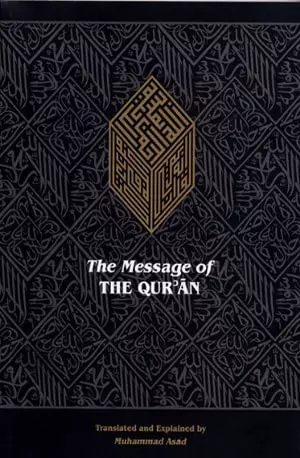 PDF Title

:

The Message Of The Quran
Total Page

:

1326 Pages
Explained By

:

Muhammad Asad
PDF Size

:

3.7 MB
Language

:

English
PDF Link

:

Available
Summary
Here on this page, we have provided the latest download link for The Message Of The Quran PDF. Please feel free to download it on your computer/mobile. For further reference, you can go to indianpdf.
The Message Of The Quran – Book
He it is who sends forth the winds as a glad tiding of His coming grace – so that, when they have brought heavy clouds, We may drive them towards dead land and cause thereby water to descend; and by this means do We cause all manner of fruit to come forth. Even thus shall We cause the dead to come forth: [and this] you ought to keep in mind.44 (7:58) As for the good land, its vegetation comes forth [in abundance] by its Sustainer's leave, whereas from the bad it comes forth but poorly.
The Message Of The Quran PDF
Why you should buy from amazon?
It is always better to buy books in order to support the authors and publishers. As the hard-working writer diligence should be paid off.

Know more about our initiative
Help us to serve you better. Rate this PDF
[ Total:

2

| Average:

3

]